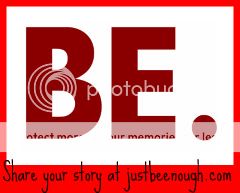 I honestly thought this would be harder than it was, but I've had a really good week.
1. Yesterday morning I played an epic game of peek-a-boo with the baby. Even though I was tired. Even though I wanted to do other things. She laughed and laughed and laughed. So I did too.
2. I got two facebook messages from former students yesterday. The first a message to tell me that "Even though I hated Brave New World when we studied it, it's now my favorite book. I thought you'd be proud." He's 21 now. I am proud.
The second, one of my last students tagged me in a picture of the ridiculous collage they made of my white board when they found out I was leaving 2 years ago. I thanked her for posting it, and 5 students liked my comment within ten minutes.
3. I got the most amazing comment from
Susan
on my
Rainy Day Letter
. She told me that by writing, I am helping other people find Peace and Purpose. There is nothing in the world I'd rather do.
With that kind of week, how could I not feel good about myself? And yet that's not true. I could. I choose to see the beauty and the wonder in all of these small things, just like I choose to see the good in everyone else around me. Does that mean I don't realize that people are mean and ugly sometimes? Of course not. It's just what I choose to see, and I can choose to recognize that good in myself too.
A month ago? I don't think I could have. I thought I was invisible, I thought I was gone. But I'm not. I'm still the woman I always was. I'm her and so much more.
I've always said that I wanted nothing more than to change the world, to make people's lives better, to make things a little more beautiful for me having been there. And now I know I can.
Because I already am. Because I have been all along.